Unfortunately..haha..the two superheroes are no longer available.
But hey,
our Superhero Baby3 is still looking for a girlfriend!
(forget about it, L'abeille..we'll never let you charm our baby....! Haha.. :p)
Okay, so on his insistance, Superhero S had to look for online
dating sites
to get him a partner. And she found one!
I hopped over to
Friendsation
where they offer
free online dating services
. Now what's so special about Friendsation is that when you sign in as a member, you get free
blogging
,
free chat
, free
flirting
and even free
dating!
Such a convenience.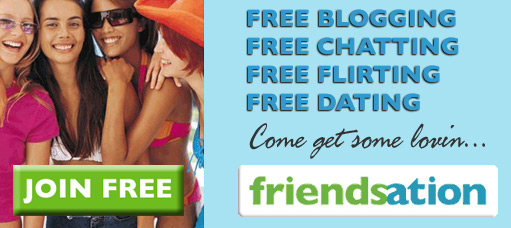 So if you wanna know more dates from around the world, it is surely a good thing to explore this website. Oh, and you can even
record greetings
for other members to hear when they go online.
Cool
. With services like this, no one should ever get trouble finding a date or even a companion anymore.
Time to find a date for my Superhero Baby3 now..haha! :p